An intense and varied
professional path
in which themes, places
and typologies, brands
and people, materials
and craftsmanship, mingle
together contaminating
one another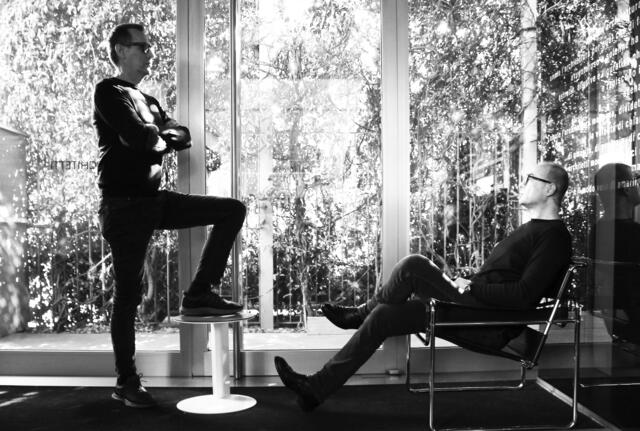 Buratti Architetti
Via Cuneo 3
20149 Milano (Italy)
+39 02 23184598
studio@burattiarchitetti.it
www.burattiarchitetti.it
P.I. e C.F. 11407850152
Codice Univoco SUBM70N
GABRIELE BURATTI, architect and professor of Interior Design at the Faculty of Design of Politecnico di Milano (2003-2010),
and OSCAR BURATTI, architect, form the architecture and design studio BURATTI ARCHITETTI.
The studio is transversally involved in projects of different scales,
from the architecture of buildings and urban areas to interiors of houses and commercial spaces,
from the design of furniture and lighting to the exhibition and showroom design,
in an intense and varied professional path, in which themes, places and typologies, brands and people,
materials and workmanship, mingle together contaminating one another.
They design residential, commercial and industrial buildings, interventions in historic centers
and renovations of complex buildings, villas and interiors of offices, dwellings, shops and showrooms,
with the aim of combining culture and professional specialization, experimentation and technique,
original vision and product quality.
In the retail sector, they collaborate with prestigious brands like La Perla, Automobili Lamborghini,
Husqvarna Motorcycles, BMW, Ducati, Oroblù/LeBourget, Acerbis Italia, Tre Marie, Barilla,
making boutiques in the most important cities in the world.
In the field of furniture design they collaborate with important companies including Acerbis International,
Alias, B&B Italia, Calligaris, Caleido, Ditre Italia, Driade, Flexform, Fontana Arte, Gallotti&Radice,
Lema, Living Divani, Paola Lenti, Poltrona Frau, Porada, Porro, Potocco, Roca, Tecno, Thonet, Vondom.
They have achieved numerous international awards and recognitions.